Alzheimer's Association Session
 Join us Wednesday March 15th from 9am-12pm 
Alzheimer's is a global health problem with more than 6 million people living with the disease in the US alone. Tremendous gains have been made in the understanding of the science and basic biology underlying Alzheimer's and other dementias. These advances are leading to great strides in strategies for prevention, detection, diagnostics, and therapeutic interventions. The Alzheimer's Association is a global leader in research, mobilizing the field to advance the vision of a world without Alzheimer's and all other dementia.
Learning Objectives
Landscape of Alzheimer's and Dementia Science: The learner will take away basic facts and figures regarding Alzheimer's and other dementias.
Disease Education: The learner will receive an overview of dementia.
Risk Factors: The learner will be able to name modifiable and non-modifiable risk factors for Alzheimer's and other dementia.
Highlights in Early Detection and Diagnosis: The learner will be able to describe why early detection and diagnosis are important. The learner will be able to define biomarkers, why they are needed, and some of the ways biomarkers are used in dementia research.
Latest Advances in Clinical Trials, Treatments and Lifestyle Interventions:  The learner will discover the diversity in therapeutic approaches currently under investigation, and will be able to list advances in clinical trials, treatments and/or lifestyle interventions.

Organization Overview
The Alzheimer's Association is the leading voluntary health organization in Alzheimer's care, support and research. Our Vision is A world without Alzheimer's and all other dementia. Our Mission is The Alzheimer's Association leads the way to end Alzheimer's and all other dementia — by accelerating global research, driving risk reduction and early detection, and maximizing quality care and support. The Colorado Chapter is part of a national chapter network advancing this work across the country.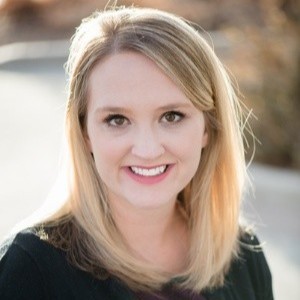 Speaker Biography
Kelly Osthoff has almost 15 years of experience working in program delivery and assessment, fundraising and donor relations, organizational advancement, public policy, and leadership coaching. She has been a life-long volunteer with Meals on Wheels and advocate for older adults. She has studied Celtic religion and history at the University of Glasgow in Scotland, has earned a bachelor of arts degree from the University of Denver, a master's degree in Education from the University of Northern Colorado, a post-graduate certificate in gerontology from the University of Northern Colorado, and is currently pursuing a PhD in gerontology with a research focus on dementia caregiving in multi-generational families from the Lutheran Concordia University of Chicago.
She represents the organization on the governor appointment Strategic Action Planning Group on Aging, the State of Colorado Alzheimer Disease and Related Dementias Advisory Committee, and the Department of Health and Human Services Colorado Dementia Partnership Committee. She has been with the Association since March of 2015 and currently leads the Care and Support division of the chapter, providing leadership and quality assurance in programs and services execution. She assesses, plans, and implements the highly regarded Rocky Mountain Conference on Dementia and Colorado Conference on Dementia Caregiving with the support of the volunteer committee.