LTC Innovators Invitational Challenge
Join us for the Closing Session of the ILTCI Conference from 3:30-5:30 pm Tuesday, March 21 for the first ever Plug and Play LTC Innovators Invitational Challenge!  "Wellness" is the current buzzword circulating with the long-term care industry.  Why?  Technology firms are developing approaches that could be used by insurance companies to potentially prevent or lower the severity of claims and improve health outcomes.  Many carriers have rolled out or are piloting such programs to measure and gage success.  Examples of these early interventions include fall prevention programs; home modification consultations, analysis and implementation to facilitate aging in place; caregiver support programs for both formal and informal caregivers; next generation care coordination services; and technological solutions aimed at improvements in cognitive impairment prevention and early diagnosis.  In light of systemic, LTC-related financial challenges, insurance companies, insurance regulators, and technology firms are interested in working together to explore some of these claim cost-reducing innovations.  The LTC Innovators Invitational Challenge will bring companies in the wellness arena together with a panel of judges to make their case as to why their product offering would benefit carriers managing these blocks of business – while competing for a cash prize!
Blooming Health helps aging-in-place providers address their members' social determinants of health by providing an effective omni-channel, multi-lingual engagement platform that makes it easier to communicate with their high-risk members. Our platform has helped increase our partners' reach and service utilization leading to more older adults getting the help they need on a daily basis.
HeyRenee Company Description: HeyRenee is the first-ever whole person digital healthcare assistant designed for older, underserved and polychronic Americans to coordinate, communicate and connect all aspects of their healthcare into one delightfully easy and remarkably intuitive experience. Funded by $8.2MM in seed investment from Quiet Capital, Fika Ventures, Mucker Capital and Tau Ventures and led by health-tech veterans Nick Desai and Dr. Renee Dua (Founders of Heal) and Alexandra Cohen (Chief Product Officer, Particle Health), HeyRenee is proven to improve outcomes, close care gaps and lower healthcare costs on long term care patients.
Our mission is simple: to help loved ones who are aging or have special needs live with dignity and purpose while reducing the stress, strain, work, and worry for their family members.
Each member of Homethrive's founding team has had a personal experience struggling to navigate the process of caring for a loved one. Despite decades of collective experiences in the healthcare field, finding the support they needed to care for their loved ones proved to be far more challenging than anticipated. That's why they founded Homethrive: to help other families identify what they need, when they need it, and who they could trust because no one should have to go through this alone.
myNurse is a virtual chronic care management and remote patient monitoring service that helps seniors live their best lives and successfully age in place. Our clinically trained certified health coaches address not only medical needs, but also work with the patient to overcome barriers associated with social determinants of health, which can impact health outcomes and ability to age in place. We work with both family caregivers as well as the patient's primary care physicians to ensure that the physician's care plan is carried out and to provide the physician with a better clinical picture of how the patient is doing between office visits.
Nonnatech is an evidence-based remote patient monitoring platform designed to identify early signs of deterioration in health focused on early intervention and prevention. Nonnatech's patented technology is device agnostic, consisting of a unique combination of FDA-approved biometric and non-contact monitoring devices to provide continuous condition monitoring. These methods extend a person's longevity, enabling early care team interventions while also enhancing patient self-management to improve health outcomes designed to reduce costly care tied to avoidable hospitalizations and ED visits.
Nymbl is the world's first and only evidence-based multi-modal mobility + balance improvement platform that is wholly digital and scalable, with real world actuarial results, that older adults love and actually do. We combine two clinical gold standards: Cognitive Behavioral Training (CBT) our patented Dual Tasking balance training application achieving clinical level of success in the home.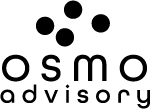 Osmo Advisory helps individuals, families, and working caregivers by marrying high-touch advisory services and proprietary technology with expert resources, coaching, and solution-based financial tools.
WellSaid.ai was born out of a passion and drive to help others. Several of us are trained as health professionals – nurses, doctors and executives, or have worked with older adults directly as volunteers. All of us have watched our own parents get older, and have been involved in the issues and challenges the aging process can present. Not just for the older adults we respect and love, but also for their busy families and loved ones, who often live a distance away from their parents. Each of us has seen how important it is to give back to those that have given us so much, and to do everything we can to honor our fathers and mothers by helping you and yours.
Our goal is to bridge the gap between the aging adult where challenges might go undetected, and their adult children or loved ones, who want to support and help. While this bridge enhances the healthy independence of seniors, it brings peace of mind for their loved ones.