Become a Sponsor
No Other Conference Offers More Brand Exposure to Long Term & Extended Care Thought Leaders and Decision Makers
The 20th Annual ILTCI Conference offers unprecedented opportunities
for you and your corporate marketing team. "Strut-your-stuff" to 1000+
attendees from every major aspect of the extended care industry.
That's why over more than 70 sponsors & exhibitors join us each year
to further the growth of our industry.
Sponsorship Application
Sponsorship Options
Our ready-made sponsor/exhibitor packages and upgrade opportunities
allow you to maximize your exposure and budget. No other conference
is willing to work with you to personalize and highlight the advantages
of your offering to all attendees. Ample time for participants to spend in
the exhibit hall over lunch & networking cocktail events translates into
contacts and follow-up opportunities for months into the future.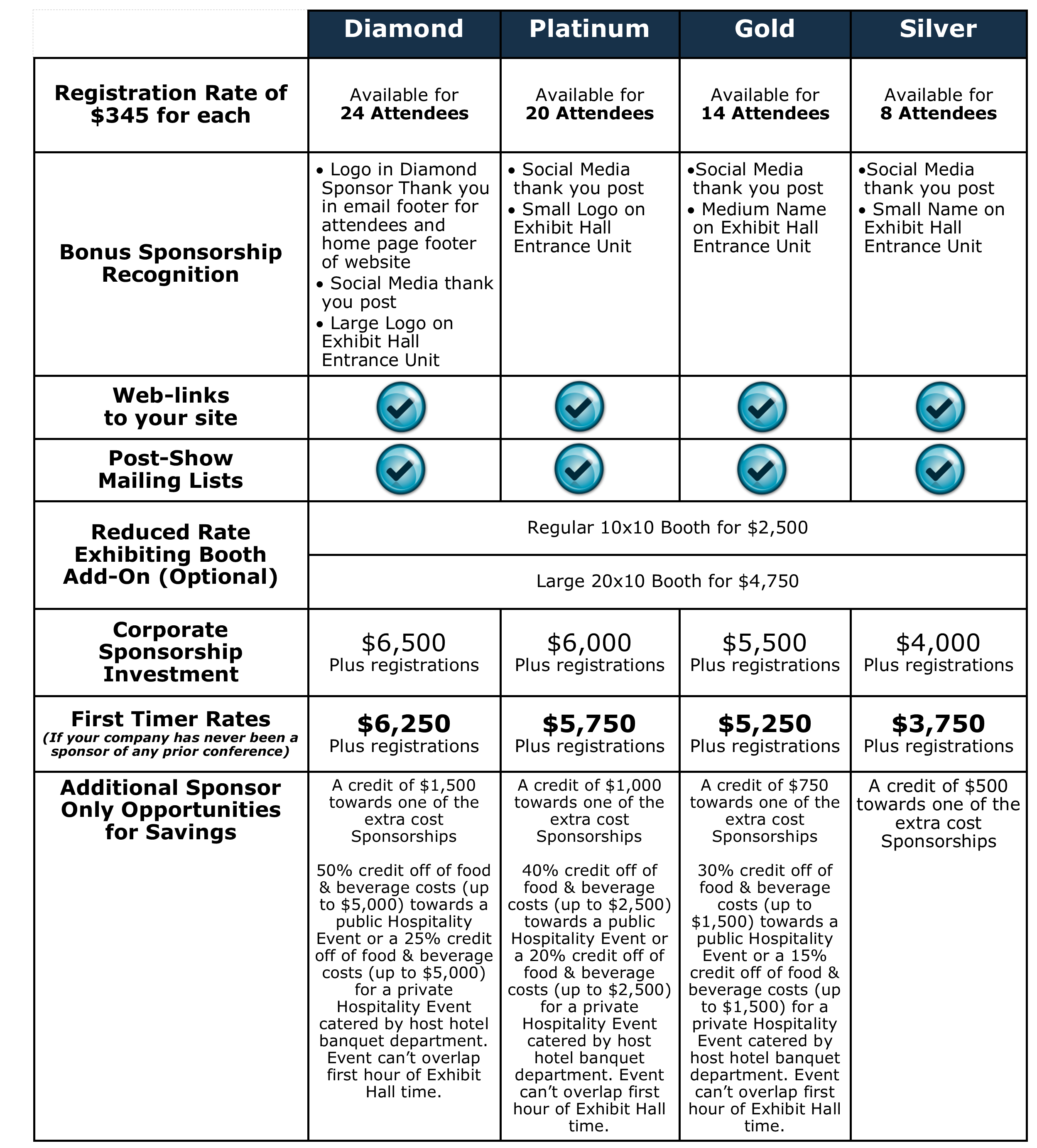 Why Become A Sponsor?
If you have 4 or more employees attending not only will a sponsorship help with brand visibility at the conference, it's more cost effective as well. We have 4 different packages to fit all budgets.
Highlight your company and brand
Support an expanding and vibrant extended care industry
Sponsorship packages & add-on options to maximize your company's exposure and match your budget
Double-dip with discounted exhibit booth pricing